Are you a landscaper, contractor or installer?
We carry a full range of high-quality Turfscape available for immediate shipment. We understand what it takes to provide top-of-the-line product and service—let us show you the benefits of working with Act Global.

Strength and Beauty
Pairing sports durability and landscape aesthetics for a greater return on investment.
PLUSH, PREMIUM, natural aesthetics
GREEN FRIENDLY technologies
Advanced UV INHIBITORS
HIGHLY RESILIENT YARNS to withstand extended use
Select systems tested against INTERNATIONAL DURABILITY guidelines
Prevent VISUAL STREAKING and WRINKLES
WANT TO WORK WITH US?

We offer a full line of quality synthetic landscape products to meet the unique and varying needs of our customer base and applications.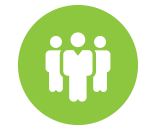 EVENT SPACES
Turfscape is an ideal, versatile solution for event spaces and venues, particularly in very hot, rainy or inclement weather. The synthetic turf provides a soft, clean surface throughout, while dust, mud, maintenance, and watering are minimized for the ease of event management and enjoyment of guests.
Withstands heavy foot traffic
Aesthetically pleasing alternative to concrete in urban spaces
Minimize mud and dust at festivals/events
Saves time and costs required to maintain natural landscape at large festival site (Check out our 500,000 sq ft install at Rock in Rio USA, Las Vegas).
RESIDENTIAL & COMMERCIAL
High quality, natural-looking synthetic grass offers solutions for lawns, gardens, road medians, pool decks, patios, rooftops, apartments, hotels and much more.
Various deniers, heights and styles to match natural surroundings
Great for beautifying spaces in dry arid climate
Turfscape is compatible with other drought-friendly landscaping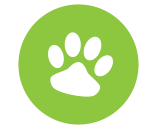 PET TURF
Dog owners, kennels and dog trainers can benefit from the durability, ease and cleanliness of artificial pet turf.
Maximum drainage
Keeps paws and coat clean
Helps deter ticks, fleas and other pests
Prevents hole digging and brown spots
Easy clean-up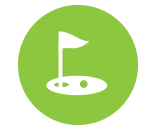 GOLF TURF
Low-maintenance golf turf is perfect for golf courses, driving ranges, mini-golf and backyard putting greens. It is always green and ready for use-so you can sharpen your short game any day, at any time, and in any weather.
Range of products for indoor/outdoor use, putting, chipping, mini-golf and more
Enhance aesthetics surrounding existing golf and mini-golf areas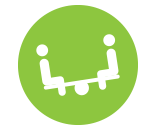 PLAY AREAS
Highly durable and safe for playgrounds, child care centers, batting cages, parks and other high use play areas.
Non-abrasive
Infill optional varieties
Highly resilient to withstand heavy use
Can be used with shock pads or over hard surfaces (HIC equipment)